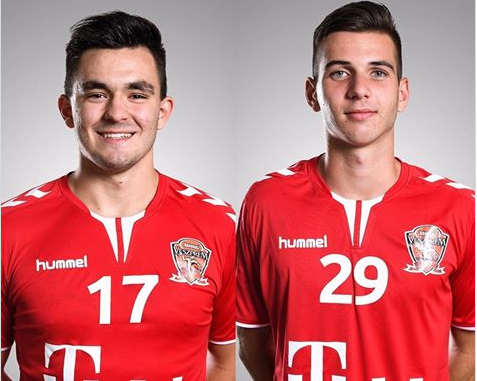 Two of our students, Marcell Fenyvesi and Bence Hornyák, got the opportunity to travel to Buenos Aires in order to represent Hungary in beach handball at the Youth Olympic Games. Hungary finished 5th.
Our athletes, including Brendon Bózsa, Gergő Dombovári, Koppány Goda, Dávid Grunda and Balázs Kazsoki, came 3rd in the national final of the Student Olympic Games.
Kíra Bartos, who is a karate fighter, participated in the European Cup held in Keszthely and returned with a gold and a silver medal. What an amazing performance!
In the county finals of the Handball Student Olympics our girls finished 1st.
In the county finals of the Basketball Student Olympics our boys finished 3rd.
Our school sent two football teams to the Fair Play Cup. Both the girls and the boys did really well.
The Hungarian adolescent national handball team won the V4 Cup after defeating Poland in the final and it is a great pleasure for us that three of our students, namely Patrik Markovics, Dávid Nkousa and Bálint Bakos, had a crucial role in it. Congratulations! Máté Kurucz and Bence Hornyák could join the adults and played as members of the first team against Vecsés. Moreover, they scored! We are extremely proud of them!